Why learn to code
The best skill of the century.
Introduction
The demand for coding has skyrocketed in recent years.
There has never been a better time to learn to code. Our world is becoming more digitalized day by day.
This is the blog post I wish someone had given me when I was 15. It would've instantly convinced me why coding was for me.
Why should you?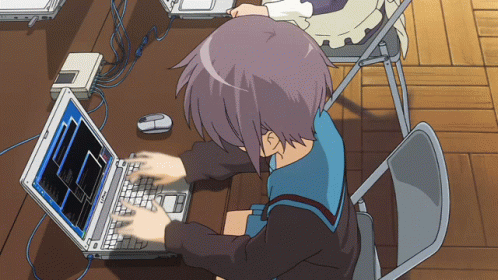 Typing on the keyboard
Coding may be for you if you like to type on the keyboard.
Coding involves a lot of typing on the keyboard. As you evolve as a developer, it gets more fun. You learn shortcuts and get to spend more time on the keyboard.
It can get even fancier if you learn to use editors designed to make you productive on the keyboard, such as VIM.
No education
You don't need a degree to become a software developer.
And guess what? 😈 You don't need a high school diploma even to become a software developer and succeed as one.
I dropped out of high school, and it took me 1.5 years:
Going from Junior to Senior developer

From underpaid to well-paid, making 6-figures
Ideas to life
If you've ideas of software you'd want to build, learning to code gives you the ability to do so.
You can bring your ideas to life. You can solve problems you may have yourself.
In our digitalized world, you may already have many ideas to build.
To name some ideas:
Creativity
When coding, you'll encounter many fun challenges.
Frequently, you won't know how to do something. That'll force you to research and figure it out.
Figuring out what you don't know and what went wrong is such a satisfying experience.
Learning
Coding is a lifelong journey of learning.
The learning never stops. That's the fun part. Life becomes fun because there is no limit to what you can learn and accomplish.
The more you learn, the more you realize how little you know.
It's fine! You don't have to learn everything. No developers ever have.
Money
Ways
There is more than one way to make money from coding.
Yes, you can work as a software developer—someone a company employs.
However, other ways exist, too, such as:
Freelancing

Indiehacking (building and launching projects you profit from yourself)

Teaching
Salary
You can make a lot of fucking money with coding.
Of course, it may take time, but if you work hard and improve rapidly, you can get up there making 6-figures.
It's possible even to make 7-figures.
You can make up to 500k USD yearly as an employed software engineer. But, of course, it depends on the company you work for, your negotiation skills and your skills as a software engineer.
Remote
Making money from coding doesn't require you to be somewhere physically.
You can make your money by working remotely.
You don't have to be in a specific country or follow a strict schedule.
This is not always the case, though. It depends on how you make your money from coding. If you're employed, it's different in every company.
Never been a better time
There has never been a better time to learn to code.
Now, with all the fancy AI tools to fast-track your learning journey, you can become a software developer in no time.
Conclusion
Coding is one of the best skills, if not the best, you can learn.
Learn to code. Embrace it. It's a fun journey filled with dozen of rewards.